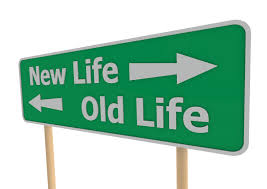 So you know it's the end of the line. You have researched therapy, gone to therapy or tried other ways to make your relationship, but there comes a time when you no longer wish to continue in a toxic marriage, but to end it so you can move forward. It's not a nice thing to say, but it's the truth.  Yet it is not an easy road, and once you settle down on that path, it is important to ensure you and your family are taken care of. Here are some things to avoid.
Making financial decisions before you have complete information. It is important to review and gather all relevant financial documents and data before you file.
Taking financial and tax advice from friends and family: Having supportive family and friends to go to for during your divorce can be of great benefit to help you get through a difficult time, however, unless they are financial experts, don't rely on their financial advice.
Making financial decisions based on emotions: You will be faced with many difficult financial decisions during the divorce process. These decisions will affect your financial well-being for many years into the future. Decisions that are made without a well thought out approach typically lead to costly financial mistakes in the future. Don't give in to the pressure to settle just for the sake of getting the process over with.
Taking a narrow-minded position during the settlement process: There is no right or wrong solution. Ideally, you should focus on reaching a settlement that is focused on your long-term financial needs and objectives. You are more likely to reach a settlement that benefits you financially, in the long-term, if you approach the process with an open mind.
Reaching a settlement agreement without understanding the potential long-term financial consequences. We can't predict the future; however, based on training and experience , a qualified financial advisor can help you identify the most crucial financial considerations that can help you reach the decisions that are most likely to be helpful for you.