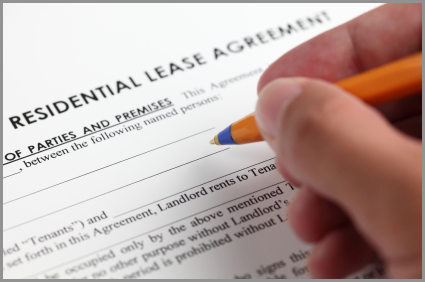 You want to break your lease, but are afraid that your landlord will hold on to your security deposit. One of the main ways to do it is to show the place to be "uninhabitable."
There is no strict legal definition, only guidelines. Civil Code 1941.1,Health and Safety Code §17920.3, Green v. Superior Court, and some other cases describe  it. It's not an ugly paint color or worn carpet, but it is peeling paint and a torn carpet. It has to affect living there, so that a technical violation like using the wrong type of screw would not be "uninhabitable." It does not have to make the place unlivable, but can be as simple as a missing window screen*, a defective electrical outlet, or low water pressure. It can be something unhealthy, like cockroaches and mold, or dangerous, like criminal activity [particularly gangs, drugs, and burglaries]. It can be outside the unit, like an unlit stairway or stagnant swimming pool. It can be something that doesn't work well enough, like an inefficient heater or air conditioner, low water pressure, or a slow drain. It can be a defective appliance that came with the unit, like a stove or refrigerator. It can be a bad smell, or noise, that is a nuisance, or construction debris in the back yard. It can be insufficient trash bins, or a broken front security gate. It can be things you didn't even realize, like missing locks on ground floor windows and deadbolt locks on exterior doors.
 Normally, you have to give 30 days' notice to end a monthly tenancy. Where the place is uninhabitable in any respect, the law allows you to move without any notice, under Civil Code 1942. You don't have to tell the landlord about the conditions, or give him a chance to fix them.