Parental Leave for Small Employers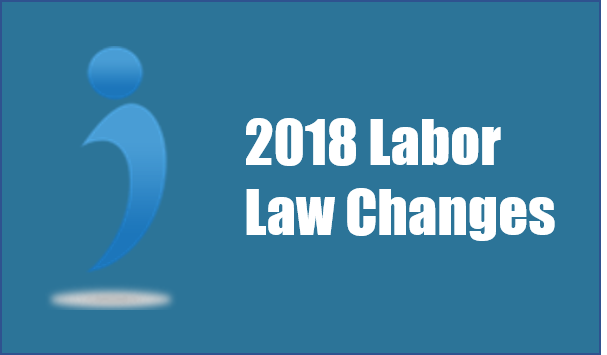 An important new law requires that small employers provide new parents with up to 12 workweeks of unpaid leave.
SB 63, the New Parent Leave Act, requires small businesses with 20 or more employees to provide eligible employees up to 12 weeks of unpaid, job-protected leave to bond with a new child — leave that must be taken within one year of the child's birth, adoption or foster care placement. SB 63 requires employers to provide parental leave only for baby bonding; it does not require employers to provide leave for other reasons, such as a family member's medical issue.
Ban-the-Box Law
AB 1008 prohibits employers with five or more employees from asking about criminal history information on job applications and from inquiring about or considering criminal history at any time before a conditional offer of employment has been made. There are limited exemptions for certain positions, such as those where a criminal background check is required by federal, state or local law.
No More Salary History Questions
AB 168 bans employers from asking about a job applicant's prior salary, compensation or benefits (either directly or through an agent, such as a third-party recruiter).
In addition, employers cannot rely on salary history information as a factor in determining whether to hire the applicant or how much to pay the applicant. However, an employer may consider salary information that is disclosed voluntarily by the applicant without any prompting.
Worksite Immigration Enforcement and Protections
The Immigrant Worker Protection Act (AB 450) provides workers with protection from immigration  enforcement while on the job and imposes varying fines from $2,000 to $10,000 for violating its provisions.
This bill also makes it unlawful for employers to reverify the employment eligibility of current employees in a time or manner not allowed by federal employment eligibility verification laws.